Still can't find your answer? Please send us your inquiries and a team member will get back to you as soon as possible. We can be reached at: info@ekotag.com
How does the technology work?
We have partnered an intelligent mobility company that has developed proprietary AI and machine learning algorithms that analyzes the movement of people and vehicles using smartphones or wearables. Using their patented technology which includes Transport Mode Detection (TMD) and Advanced Motion Analytics (TMD) , we can precisely determine exactly which mode of transport is being used, whether it's walking, cycling, driving, riding a metro or taking a bus, in real time.
What smartphone sensors are used?
EkoTag Move is made possible by analyzing motion data produced by motion sensors already found in current  smartphone or wearable devices. The app relies on commodity sensors such as the accelerometer. This helps the app to avoid extensive use of GPS tracking which is both energy consuming and privacy sensitive. 
Who is Planetaire?
Launched by the Unisféra International Centre, Planetair is  a Canadian not-for-profit organization founded in 2005 that helps individuals, businesses and organizations reduce and offset their climate impact by offering high-quality carbon credits. With the goal of counterbalancing non-reducible carbon emissions, Plantaire's chosen projects positively impact the climate, environment and communities both locally and internationally. To find out more, please visit:
Will the app drain my phone battery?
Not at all! The transport mode detection service runs invisibly in the background which means it uses minimal battery consumption. 
What exactly is offsetting?
A carbon credit (or offset credit) is a compensation unit that is equivalent to one tonne of CO2. In a nutshell, each credit purchased offsets one tonne of carbon dioxide (CO2) into the atmosphere by preventing a tonne of CO2 from entering the atmosphere elsewhere on Earth.
How do I know I'm actually offsetting?
We choose Planetair because they only offer Gold Standard and Gold Standard transition credits. This means that you can be guaranteed that you are getting the absolute highest standards when it comes to the carbon market. Gold Standard credits are a sure bet that you'll receive a tangible, measurable and real climate impact reduction.
Verified by an ndependent party, Gold Standard certification is permanent and additional. A public registry retraces the carbon credits by their serial numbers, from their creation to their withdrawal from the market.
What happens to my data?
Protecting your privacy is our first and foremost goal. You can be ensured that your transport data remains anonymous and safe. Without knowing any of your personal details, your data is encrypted and will be securely stored at a cloud server (???). At no point will we ever sell or share your data to a third party.
When will the app be launched?
The app is currently in development and will be launched in April 2021.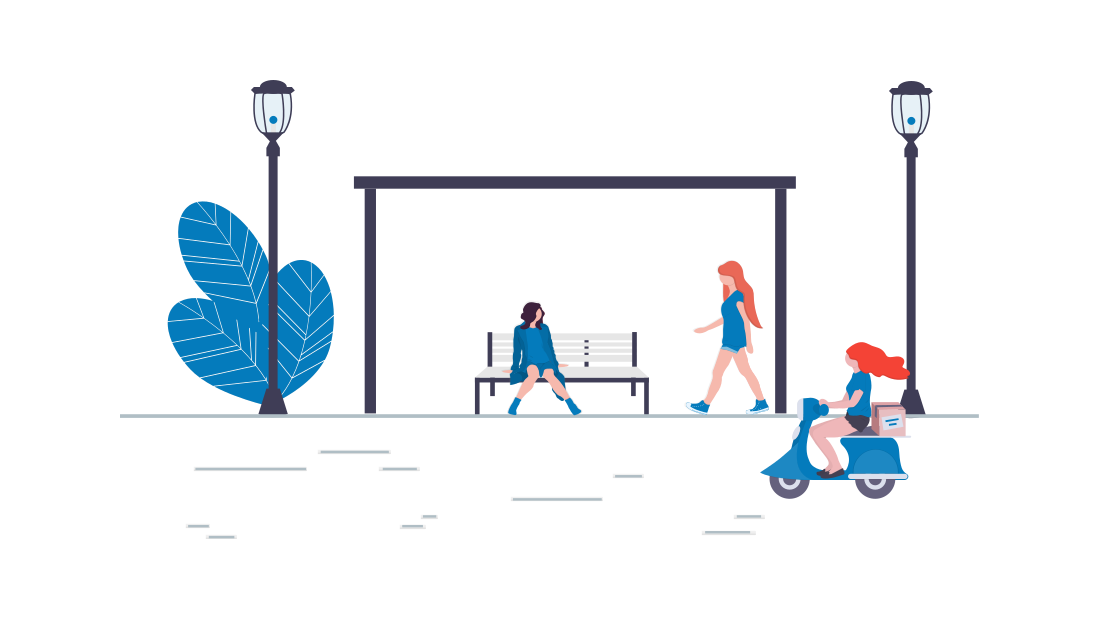 Get in touch, or create an account